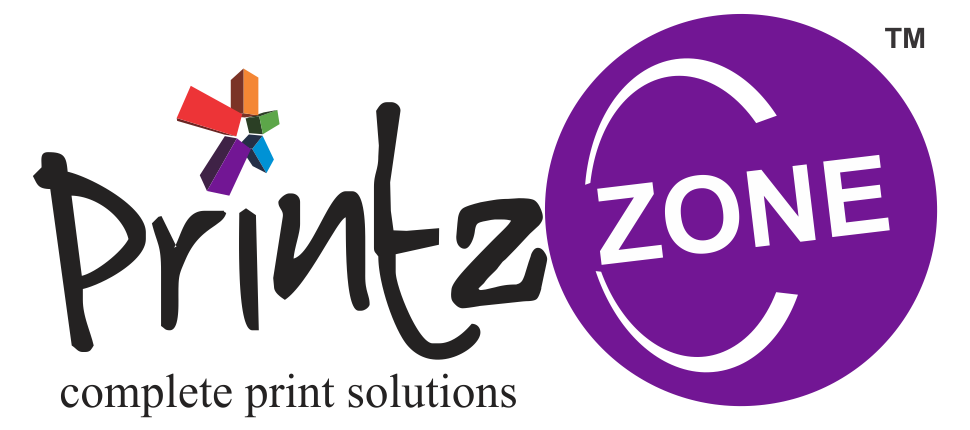 Image Slider 3 - copy - copy
Printz Zone is one of the leading printing service provider in Bangalore with years of experiences in providing some of the best designs that transcends a lifetime. Printz Zone is a one-stop-shop for all your printing requirements at affordable prices.
We offer complete graphic design services to satisfy all your personal and business requirements.
Digital Printing service enables instant end product delivery like Visiting Card, Brochure and Business Cards Printing and many more.. 
It has come to be the mainstay for accurate, colorfully enchanting and large quantity printing.
We are one of the reliable providers of Screen Printing services. With advanced technology machines, we offer unmatched Custom Screen Printing Services.
We are a complete printing solution provider offering both Wide-format printing by using high-quality printers with great designs.
A personalized gift is the best way to pamper your near and dear ones as a token of your unconditional love. We offer custom gift items
Printz Zone is a one-stop shop for all your printing requirements. We will never compromise on quality and will strive hard to delight you with our out of the box thinking and creativity. We are 100% confident that you'll come back to us for more prints!!!
High Quality Prints
We never compromise on quality and creativity and we provide the best project every time.
Quick Turnaround
We provide a quick turnaround as we've all the necessary resources at hand to complete the work.
Affordable Prices
We are offering printing service at best price with the highest quality.
Explore our Sample Printing and Gift Items Portfolio to know more about our work.
Printz Zone is a one-stop shop for all your printing requirements. Quality work and Customer satisfaction is our main motto. Check out our premium customer testimonials about our services.
I personally volunteered to script this testimonial because I have been very pleased with Printz Zone's hospitality, quality, creativity and timely delivery. Though our association started off with just printing pamphlets, today we use printz Zone for all our event management needs.
On many occasions they have worked over night to help make our projects/events successful. The founder, Mr. Raghavendra and his brother, Mr. Rajendra, are extremely humble and hardworking. I thank them and their team for all their unconditional support & guidance since 2012.
I have Known Printz Zone since its inception and have also know the Proprietor Raghavendra from much before that. He is very talented and professional and Printz Zone on its own is very reliable.
Running a couple of companies in Event Management, travel & tourism, Healthcare and a boutique, I always depend on Printz Zone for my graphics and printing related works.
I highly recommend Printz Zone for their efficiency and services.
We consider Printz Zone a partner in every sense of the word. Reasons why I like doing business with Printz Zone – Friendly, Helpful, Great Ideas, Cost Effective, On Time Delivery.
We have had a great working relationship with them since 2012. Raghavendra & Team have been the easiest to work with, especially when I have last minute changes or need something out quickly. I highly recommend Printz Zone to just Simplify your Life with tension Free Printing.
All the best !!!
I would like to take the opportunity on behalf of Chinnara Lokha to thank everyone at Printz Zone for their excellent work. They do a great job in printing just about anything you ever need. We use them exclusively for our business ads and also events conducted at our preschool.
They make posters, stickers and even gigantic banners. The turn around time is always fast and prices are reasonable. It's an absolute pleasure to have an association with Printz Zone and look forward to have the same affiliation in future too.
7 years ago I met Raghavendra to design our V-card and Menu but today he is one stop shop for all our print media and Branding needs and has been the epitome of customer service ever since.
Being in the service industry myself, I am inspired by his service mindset. He is relentless in tending to my every print media need and he does that with a smile on his face. Raghu in Sanskrit translates to 'swift' which defines his style of work, Never at any point making any compromises in the quality of his work. I wish Printz Zone and his team success and prosperity in all their endeavours.
As a premium digital printer in Bangalore, we hold an extensive range of modern technology coupled with the finest papers to give you maximum impact in printing. Brilliant color, rich hues, intriguing graphics.
What Are You Waiting For? Reach Us Now
#16, Ground Floor, BSK 21st Main Road,
Opp to BSK BDA Complex, Bangalore - 560070
080 2671 5151 / 080 4163 6699
96060 09020 / 96060 77799
printzzone2017@gmail.com
Office Timings: Monday to Saturday 9:45 AM to 9:30 PM (Sunday Holiday)